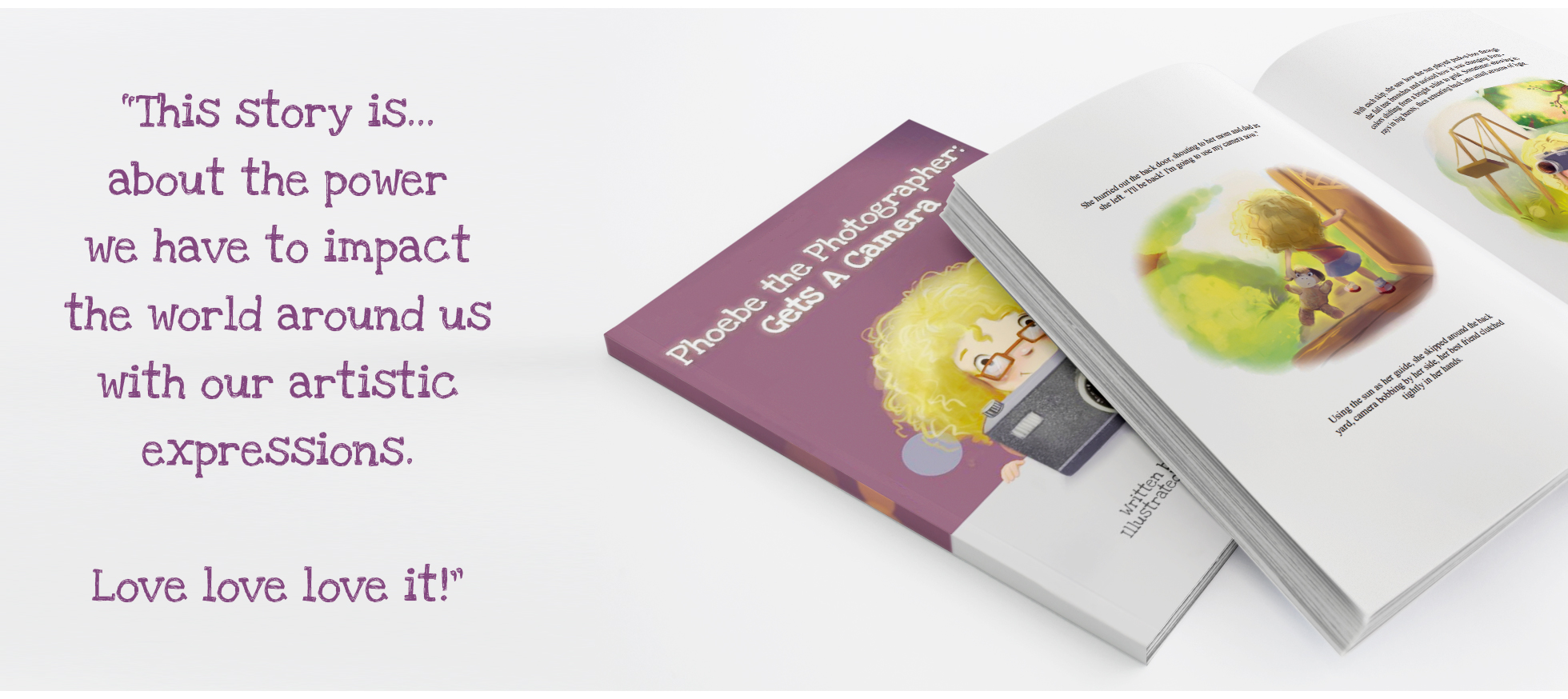 YOU MAY BE THE PRIMARY MEMORY KEEPER FOR YOUR FAMILY, BUT THAT DOESN'T MEAN THAT YOU HAVE TO BE THE ONLY ONE.
Kids love cameras! And as your love of photography increases, your kids will want to take pictures too. Ready to watch their confidence soar as they learn photography WITH you?
Start kids off on their photography journey with a book that's going to inspire them to 'chase the sun' and have FUN taking photos.


About to round the corner to her 5th birthday, Phoebe wants nothing more than a special super hero costume. When the big day arrives, however, something else is there to surprise her. Phoebe's not thrilled with what awaits her, and has to discover that being a super hero comes not from a costume, but from the powers that lie within her heart.
About the Author

Beryl Ayn Young, Photo Mom and Mentor is a mom, photographer, teacher, and creator of popular classes to support parents in capturing the life they love. She's excited for of the release of a new passion project: her first children's book! A former elementary school teacher by day, she's taken her experience in education and photography and written a story of creativity, resilience, connection, and fulfillment for camera lovers young and old.
Beryl's work has been featured on The Huffington Post, PicMonkey, Mpix and Digital Photography School. She's taught hundreds of moms around the globe how to use their camera to it's fullest potential, as a tool to connect them in deeper ways to the people they love most in the world.

You can purchase your 32 page beautifully illustrated paperback copy of Phoebe The Photographer right here for $15.
GET YOUR COPY ON AMAZON